15.09-21.09.2023
Opening 15.09, 18-21h
Rosa-Luxemburg-Str. 45, Berlin



VIEW WITH A ROOM

A pop-up presentation by POSTA SPACE and PUNTA GALLERY with works by Tsvetomira Borisova, Martin Penev, Todor Rabadzhiyski

In collaboration with Susanne Prinz, supported by SteDi-Stiftung.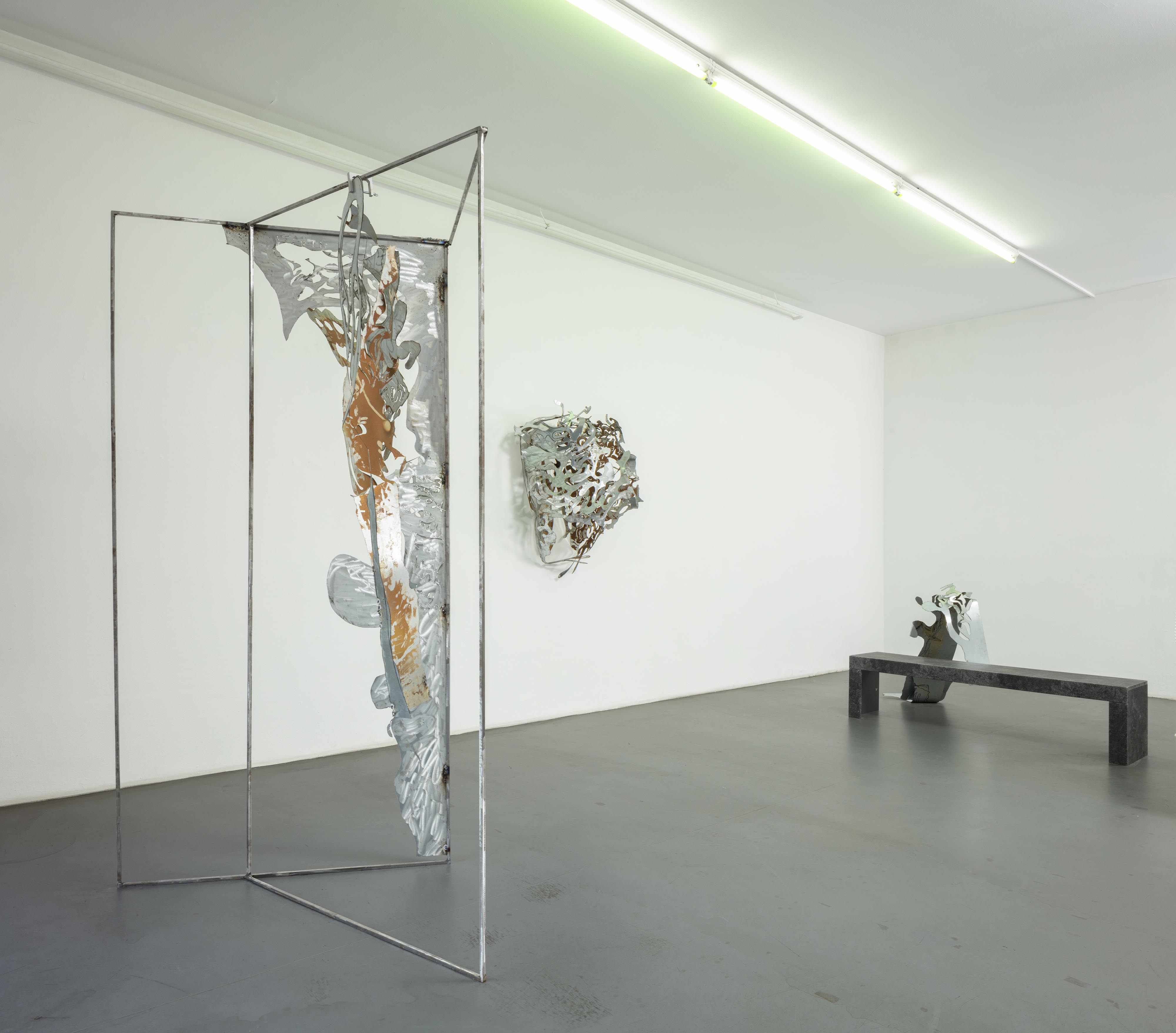 POSTA and PUNTA are two sister art spaces in the center of Sofia, founded by artists Aaron Roth and Vikenti Komitski and curator Boyana Dzhikova in 2021. For the past two years POSTA & PUNTA established their voice on the gallery scene in Sofia, showcasing projects of local and international artists. For the Berlin Art Week the team behind them opens a pop-up show at Rosa Luxemburg Platz.

POSTA SPACE is situated in a vitrine on Dondukov Blvd and emerged during the pandemic as a reaction to the restrictions, with exhibitions to be only viewed from the street. Later on, it was followed by PUNTA, a project space just a block away, that focuses on installative and deconstructed art, generally kept off the walls, that through the use of somewhat subversive aesthetics, media, and approaches, provides artists with a carte blanche for extensive artistic experimentation. POSTA&PUNTA's programmes work in sync, as one project usually extends into both spaces at the same time. In addition to established and international artists, the gallery has a strong focus on the local young scene, and since the beginning of 2023 runs a mentorship programme for debuting artists.

The exhibition VIEW WITH A ROOM presents 3 artists, active on the Bulgarian scene - Tsvetomira Borisova, Martin Penev and Todor Rabadzhyiski, who will create an in situ installation for the vitrines and office spaces at Rosa Luxemburg Platz, through approaches, challenging conventional understandings of inner and outer space, foreign and known.Tsvetomira Borisova's work deals with one of the first design objects in human history to satisfy the need of a regulated filter between body and reality - the blinds. Blinds serve a double purpose - to hide and reveal what's private to the outside world depending on their owner's desires, and, reciprocally, to regulate what one would like to see, and so, know, from the external. In a way they are a tool for supporting the persona and protecting the self, of validating existence (here is my body, unconditionnally) and encountering reality through the "strange foreign bodies" of others. Blinds are a border space and, as borders usually do, they serve as a passage. In her work Tsvetomira reveals this symbolic place between the self and the foreign, where lays the desire to see and to be seen, and, more importantly, be seen in a specific way, achieved by, among other methods, keeping secrets.


Todor Rabadzhiyski's work transcends between the volumes of the material world we inhabit and the flatness of the two-dimensional. First, there is a line, then a shape, generated by connecting dots in an invisible coordinate system. Fragments of reality are translated into abstract forms. Finally, the work is granted properties of volume, in the body of sculpture, as if breathing life into a sketch. His sculptural forms, however, keep within the history of the drawing plane.
Rabadzhiyski's sculptures undergo a process, similar to one when editing in Photoshop. When using it, usually an image is being worked over in a few layers simultaneously. Finally, the image is "flattened", and all layers merge into one, compressed and equalized. Similarly, in Todor's work landscape and focal point inhabit the same axis, none dominating the other - a compressed version of reality.

In his work "The Universe is a Battery" Martin Penev observes physical theories of the creation of the universe, using a medium belonging to the corporeal.The installation, composed of parts of military uniform attire, animal skins, camera diaphragms and LED lights, builds a bridge between earthly and cosmic, reminding us that the constitutive elements of our reality are simply a mathematical function of each other, different samples originating from the same tissue. The universe here is manifested through the usage of scraps of shopping goods, farming and hunting byproducts - ultimate products of society.The showcase window serves as a portal to the beginning (or end) of history. With his"intervention" in the building at Rosa Luxemburg Platz Martin Penev integrates random manifestations of the absolute in urban environment.